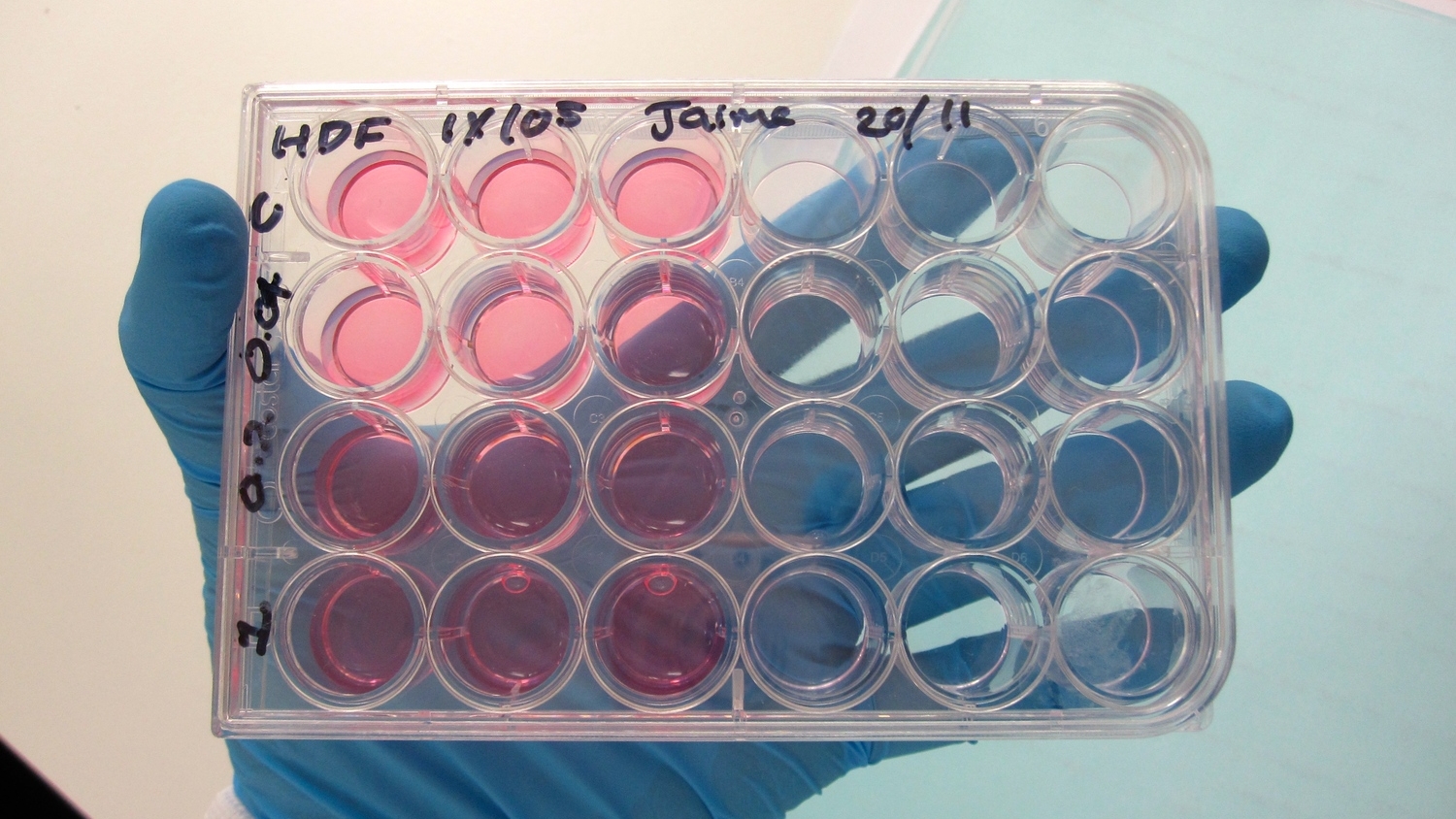 Exploring the protective effect of trehalose on mammalian skin cells
UCL CENTRE FOR NANOTECHNOLOGY & REGENERATIVE MEDICINE
Experimental Sugarcraft
Academic Writing • Cell Culture Techniques • Experiment Design • POSS-PCU Scaffolds
Experimental Sugarcraft is a record of the laboratory processes undertaken in collaboration with the UCL Centre for Nanotechnology and Regenerative Medicine for the Trehalose Artefacts project, which explores the use of trehalose in enhancing human survival during drought.
Trehalose is a naturally-occurring sugar known to enable organisms to survive in extreme environments such as the desert.
At the Centre, we investigated the effect of trehalose on the viability of human skin cells when dehydrated to see if it would increase drought tolerance, also experimenting with potential delivery methods for effective protection.

Click here for the literature review on trehalose outlining its potential for future product development.
WITH THANKS TO

Professor Alexander Seifalian
Dr. Achala de Mel
Gao Chuanyu
Need a scientific angle for your research?