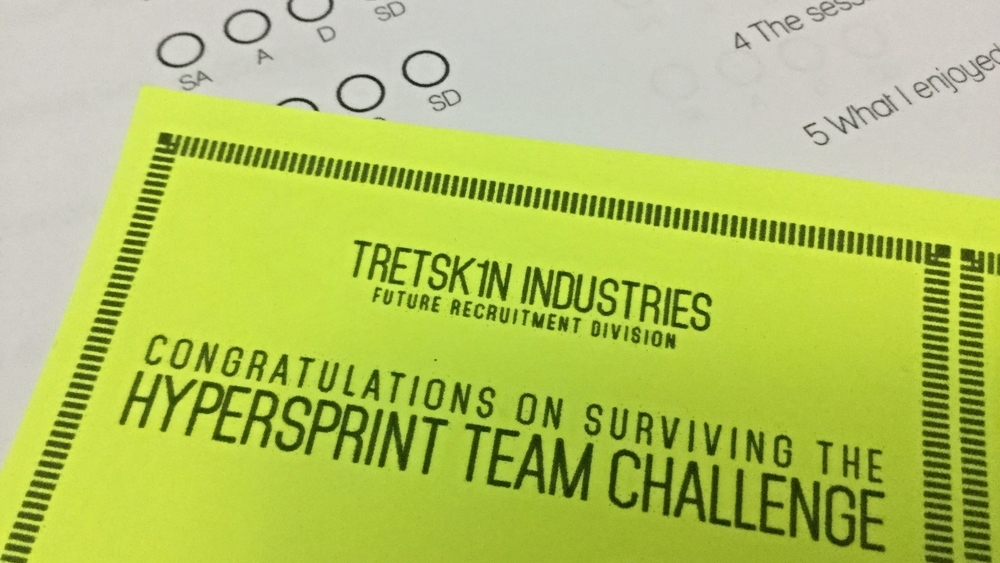 Harnessing storytelling as a tool for future global problem-solving
THE INTELLIGENT OPTIMIST at LONDON DESIGN FESTIVAL
TretSk1n Hypersprint
Design Thinking • Narrative Development • Workshop Facilitation
TretSk1n Industries: Hypersprint Team Challenge was a future problem-solving presentation and workshop conducted during London Design Festival 2015 as part of the Intelligent Optimist event series.
We facilitated the workshop by strarting the session with a brief talk about the Trehalose Artefacts project as an example of a positive response towards a disastrous future of worldwide drought.
Working in teams, participants were given specific global issues to address through three stages of design sprints, eventually narrowing ideas down to a single solution and presenting prototypes to the group.
Looking for a design thinking workshop?